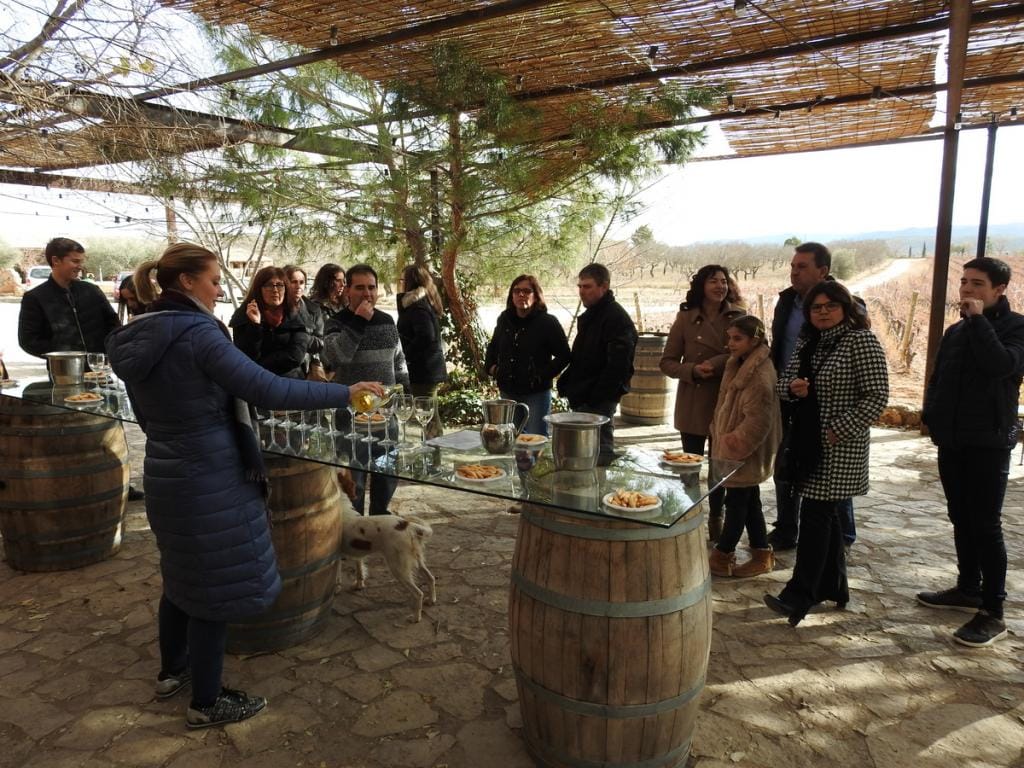 Wine-based activities
Tasting the delicious wines made across the Region of Valencia can become quite an amazing experience. Wines with attitude, powerful and unique, that captivate the taster and are perfectly suitable for pairing with activities to please everyone. Ancient wineries, family wineries, sustainable wineries and wineries using the latest technology are all ready to create great sensations for visitors.
Gourmet food lovers will find an array of wineries that not only offer tasting sessions at their facilities, they also enable visitors to enjoy wine pairings with local fine food and the region's most traditional dishes.
Art and culture enthusiasts are in luck, as in the Region of Valencia they can enjoy visiting historic wineries and wine interpretation centres. Tours are led by guides who reveal all the secrets of the wine-making and vine cultivating systems used in each era, rounded off with a tasting of local wines.
Exploring historic quarters accompanied by expert guides who walk through Medieval streets with you and reveal their best-kept secrets is also a great option for an amazing day out. Get to hear about the Region of Valencia's curious connection between wine and silk, for example.
As a land of wines, the Region of Valencia has some idyllic and changing landscapes, depending on the area you're visiting, so you can enjoy wine as well as marvel at environmentally valuable beauty spots. Nature lovers can have a great time across all three of the Region's provinces with activities that include tasting good wines. Visit wineries reached by hiking trails, walk with guides who interpret the landscape or take a gentle ride through vineyards on horseback.
For people looking wanting to get involved in dynamic activities, the region has a range of fun wine-based experiences, including experimenting with wines, bottles, test tubes and corks to come up with new and unique coupages.
Try a different way of enjoying typically Mediterranean flavours in the three provinces of the Region of Valencia and get caught up in the passion for wine from these lands. Choose any of these different tours and get to know the wines that, together with its landscapes, form part of the Region's spirit.